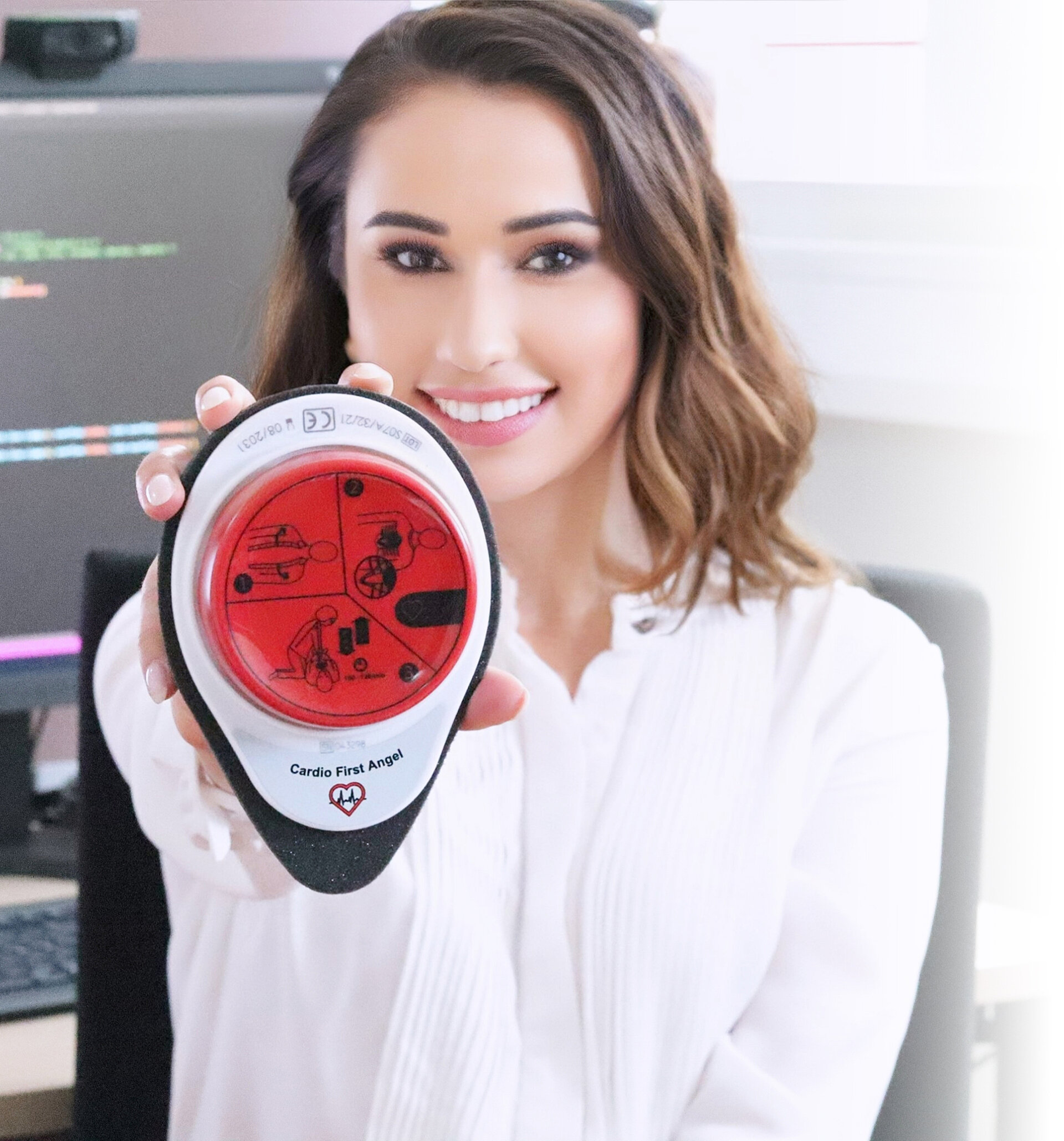 Occupational safety
doesn't have to be complicated
The Cardio First Angel is compact and easy to use.

The device comes with a case that is prepared for wall mounting, which allows you to easily mount it next to fire extinguishers, first aid kits or AEDs (Automatic External Defibrillators), so that every member of staff knows exactly where to look when an emergency arises. The device is self-explanatory and even without training it can be learned and understood in mere seconds.
The freedom from maintenance and the low cost make it possible to be prepared for an emergency and create a safe work environment, even for small budgets.
The purchase of an AED is not always a straight forward process. In smaller businesses the high cost, maintenance and legal obligations that come with purchasing an AED could be problematic. Our CPR-feedback system presents you with an easy to implement alternative and a sensible complement for an AED, if one is already available.
After making an emergency call, CPR is the most important step to save a life.
Did you know, that...
... only 25% of cardiac arrests can be treated by AED? 100% of all cases require immediate CPR. 1