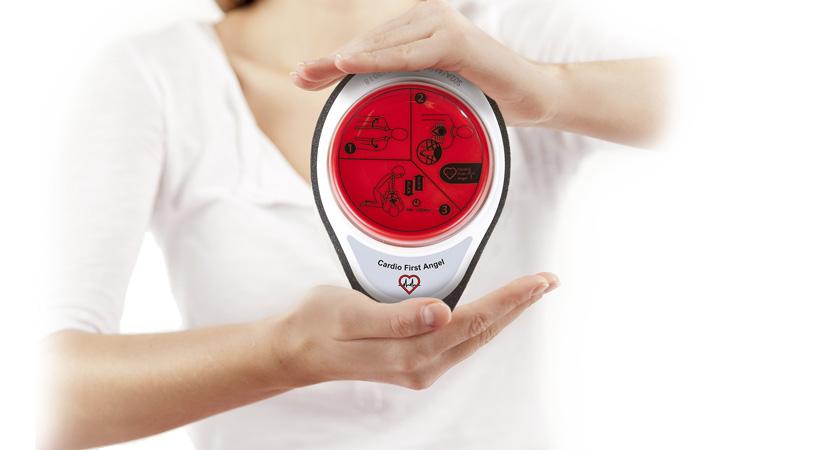 Optimal CPR
Always at hand and learned in seconds.
With its small pack size and a weight of only 130 grams, the Cardio First Angel fits in every bag and is immediately at hand in case of an emergency. It secures the patient-centered care in the first and most important minutes. Purely mechanically, it provides the required pressure, the most effective frequency of compressions and the correct position for life-saving CPR.
How it works
in 3 easy steps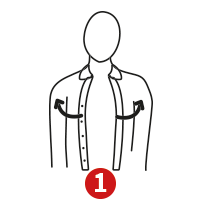 1. Check for life signs by shaking and shouting. If the patient is nonresponsive, free up the chest.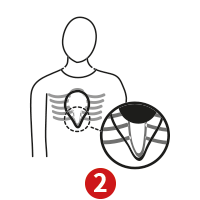 2. Simply place the Cardio First Angel in the center of the chest. The shape of the device helps you find the correct position.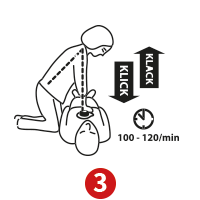 3. Kneel beside the patient and perform CPR using the Cardio First Angel. Straighten out your arms and use your body weight. The click sound indicates when the correct compression depth is gained and aids you with the frequency of compressions.
Always at hand
everywhere!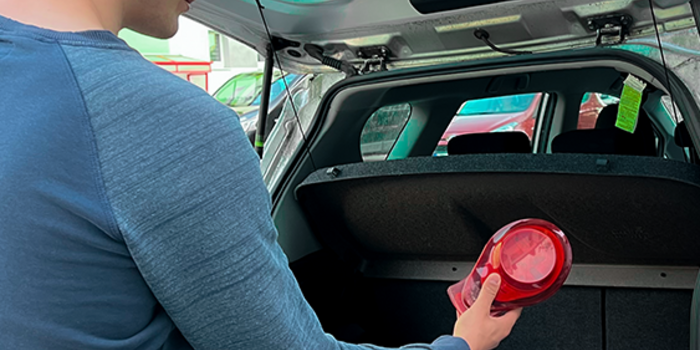 In your car
As important as a first aid kit.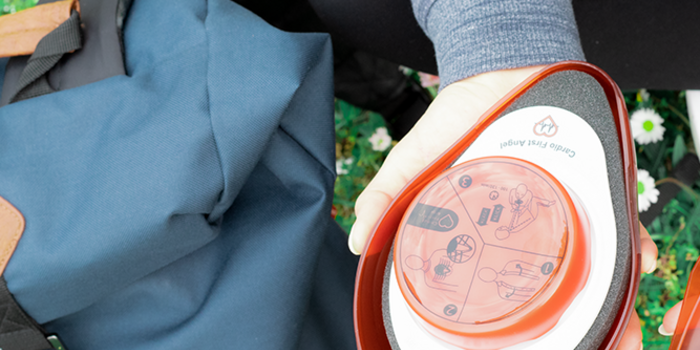 In your backpack
When no medical professionals are nearby.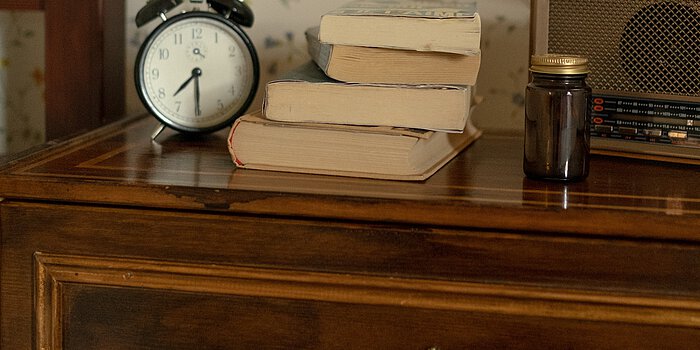 In your home
For your family's safety, and your own.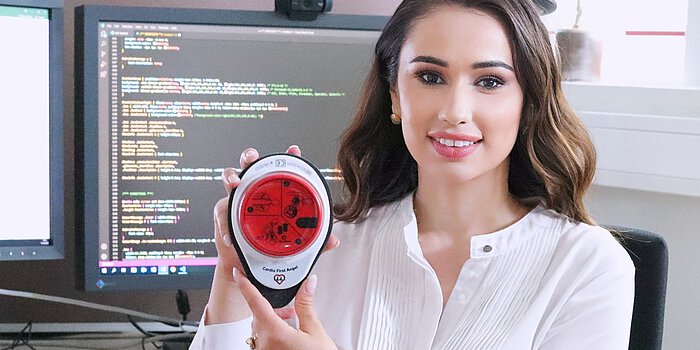 In your office
As essential as a fire extinguisher.
Did you know, that...
...the chance of survival increases by up to 200% when CPR is performed immediately? 1
Videos
about the Cardio First Angel


Do you have questions?
Get in touch with us!
Contact us!
more ways to reach us...
Mo - Fr: 09:00 - 18:00 (GMT +1)